MONITORINGBOOK: THE REMOTE MONITORING APPLICATION
Not platform dependent, web based thin client software and mobile application, with which event notifications can be accessed immediately, individual alarms can be displayed in real time, past data can be queried right away, and remotely monitored equipment can be controlled remotely.

With MonitoringBook the alarm system can be accessed from any device at any time, therefore enabling continuous insight and real-time monitoring.

It displays the data in tabular and graphical form, does not store confidential information so it is safe and reliable.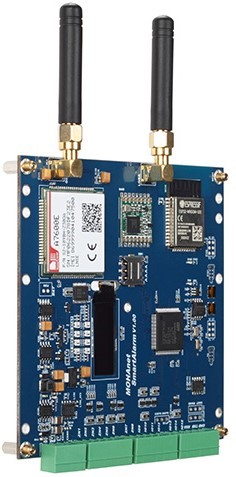 Master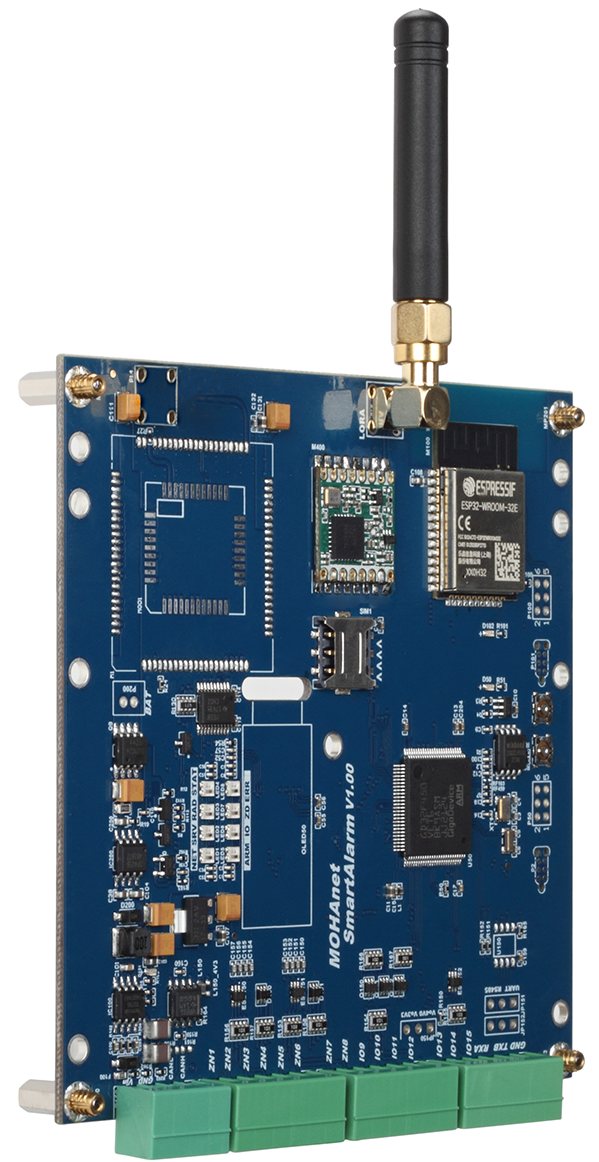 Slave
Thanks to the built-in Can interface, the SmartAlarm 4in1 slave devices can be connected to each other by cable, and by inserting a Can-Wiegand adapter, up to 32 RFID readers can be connected, which can be operated as local or global control unit, or even as access control system.

The master and slave devices also have a Bluetooth modem, so they are also suitable for wireless connection of various sensors. With Bluetooth-based thermometer sensors it is possible to prevent the permanent cooling of individual rooms, for example due to a window left open for ventilation.

SmartAlarm 4in1 has built-in RS485/UART, CAN and Wifi interface, therefore it is also suitable for connecting smart home centers.

Wiegand communication enables the connection of RFID/NFC touch card readers. With the touch card reader the traditional push-button control unit can be easily replaced, as the management of zones and partitions is no longer handled by the wall-mounted control keyboard but by the mobile application. Thanks to this, there is no longer any need to set user codes, remember them or do the time-consuming typing of them.